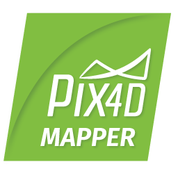 Crash and Crime Scene Investigator's Package
We offer the following package to police departments and private engineering and consulting firms:
Pix4DMapper Perpetual License
1 year support, upgrades and cloud processing capability
Waiver and airspace authorization application preparation and filing support for night operations, low visibility operations and operation in controlled airspace.
Preparation of operational maps for approved airspace authorizations.
Aerial Metrics Point List Generation Tool. This tool, delivered as an Excel macro spreadsheet, adds the capability to generate a formatted X,Y,Z point list from polylines drawn and labeled within Pix4D. If you want to continue providing this data to external organizations or require it to import into CAD and crash software, this tool will produce it with the click of a button.
2 Strobon Cree Standalone rechargeable strobe lights for night operations.
Price: $8,700 -- the same price that Pix4D Pro is offered standalone when purchased directly from the Pix4D website. You can also request a free, fully functional 15-day trial of the software from us.
Aerial Metrics is an authorized premium reseller of Pix4D software with a specific focus on police, public safety and crash investigators.
The exact same software, upgrades and support services that you receive when you purchase the software directly from Pix4D.
Additional tools and services valued at more than $450.
Additional support from our team with specific experience using Pix4D for crash investigation and reconstruction.