Arlington Police Department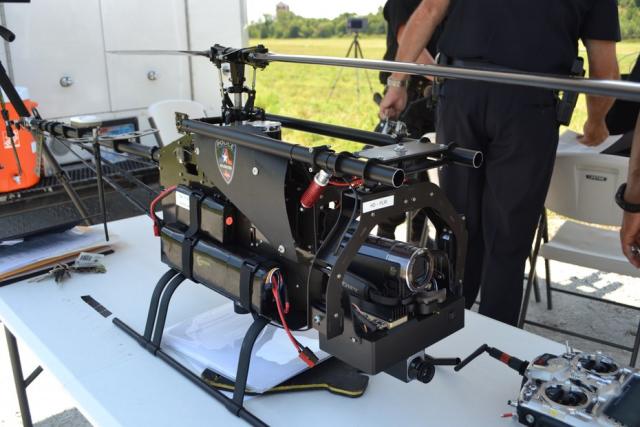 Maximum Flight Time (mins):
Maximum Wind Speed (mph):
Maximum Altitude MSL (ft):
Maximum Climb Rate (ft/min):
Imaging Capabilities:
Still
HD Video
Thermal (FLIR)
Mission Profile:
The Arlington Texas Police Department (APD) has established an unmanned aircraft program to assist in its public safety mission. The UAS is used as an aerial photography platform to provide live video to incident command and to document crime scenes with forensic photographs. We do not use the equipment for routine patrol or to attach any form of non-lethal or lethal weaponry.